The BURKS
Bath University Rochdale Keen Supporters - The BURKS
Welcome to the web site of Rochdale AFC's semi-detached supporters from down south, now in their 42nd season of following 'The Dale'.

The BURKS were formed by Bath University football loving student friends who in 1978 decided to visit the team that was bottom of the football league, Division 4 as it was then known. The rest, as they say is history...
Founded on 4th November 1978 (Rochdale 2, Crewe Alexandra 1), the BURKS have been following the 'Dale's footballing fortunes through thick and (mainly) thin ever since.
Loyal to the club in the face of adversity, the BURKS match attendances from December '79 to November '83 went without seeing a single win. And then it was not until May 1985 that another win could be celebrated!
Throughout the subsequent decades our numbers have increased to the current day grand total of 333 BURKS. Each BURK is awarded a cap for match attendance, and by the end of November 2019 four thousand two hundred and sixteen caps have been awarded.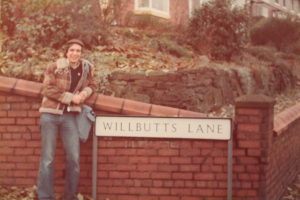 Founder member, Chris Bates, first trip to Spotland in 1978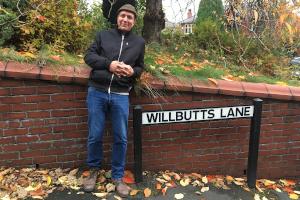 Chris returns in 2018 to mark our 40 year anniversary